Our dedicated team of professionals is committed to providing you with the highest level of support and guidance throughout your legal journey. Get to know the talented individuals who make up our team, as we strive to exceed your expectations and help you navigate the complexities of the legal world.
Aadil Khan
Aadil joined Barrett & Co as a Family Solicitor in February 2021 having worked for a law firm in West London previously. Aadil is a member of Resolution and adheres to their code of conduct, which ensures all matters are dealt with in a non-confrontational manner.
Aadil is well-known for his expertise and communication when dealing with sensitive matters. His clients appreciate his constructive and considered style of managing the divorce and separation process. He also works to represent clients in all family matters, including children arrangements. Prenuptial and post-nuptial agreements are also part of Aadil's work at Barrett and Co Aadil can speak conversational Urdu and Punjabi.
Anjola Odunaiya
Anjola is a skilled and versatile Private Client Paralegal at Barrett and Co Solicitors, proficient in both non-contentious and contentious matters. Her expertise encompasses drafting wills, Lasting Powers of Attorney, and handling estate administration matters. Anjola is deeply committed to client care, placing strong emphasis on fostering positive and trusting relationships with her clients. Collaborating closely with Hilary Buckle, Head of Contentious Probate, she also plays an integral role in managing contentious estate matters.
Anjola's dedication to excellence is evident through her academic achievements. In 2022, she was honoured with the University of Reading Outstanding Teaching and Learning Award, a testament to her commitment to learning and professional growth. She earned a Second-Class with Honors degree in Law in 2021 and successfully completed the LPC in 2023, solidifying her legal knowledge and skills.
Barbara Kovacs
Barbara is a highly skilled senior paralegal specialising in providing exceptional support to clients and the residential property department. Her expertise lies in handling freehold and leasehold sales and purchases, transfers of equity, and re-mortgages.
Barbara joined as a Residential Conveyancing Paralegal in June 2022, following the successful completion of her Legal Practice Course (LPC and LLM combined) at BPP University.
Beyond her legal career, Barbara cherishes her time with family, often exploring new places both within the UK and abroad. Her love for travel and discovery reflects her adventurous spirit and open-mindedness, qualities that enhance her ability to connect with clients from all walks of life.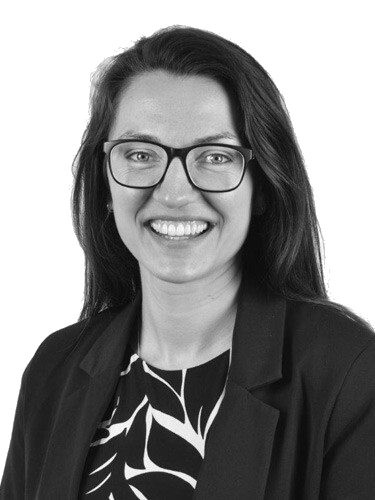 Charlotte Fox
Charlotte is one of the Solicitors at Barrett & Co and works within our ever-expanding Private Client department. Charlotte joined Barrett & Co in August 2013 and assisted throughout the firm as a Legal Support Assistant before becoming a Trainee Solicitor in September 2014 and qualifying into our Private Client department in September 2016.
She studied Law at Oxford Brookes University and completed her post-graduate studies at the Oxford Institute of Legal Practice before joining Barrett & Co. Charlotte has developed her skills within the growing Private Client team and her experience covers a wide range of Private Client matters including Wills, Probate, Trusts and Powers of Attorney.
Charlotte is a keen runner, completing the Cardiff Half Marathon 2015 and the Oxford Town and Gown 10km 2016 and 2017, and has completed her PADI Dive Master qualification. She also enjoys visiting her family in Bath and spending time in and around Wallingford.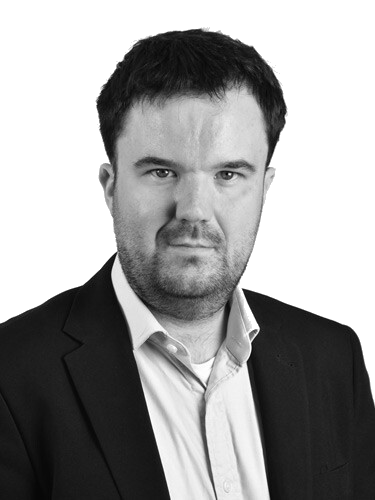 Chris Miller LLM
Head of Property Litigation
Chris is the Head of Property Litigation at Barrett and Co, where he serves as a dedicated solicitor primarily representing private individuals in various landlord and tenant matters. His expertise extends to handling possession claims and offering advice on tenancy agreements, ensuring that clients' rights and interests are safeguarded.
Chris gained valuable experience as a paralegal within the Joint Legal Team at Reading Borough Council and in 2016, he commenced his training contract to become a qualified solicitor. In 2018, Chris successfully qualified as a Dispute Resolution Solicitor, demonstrating his proficiency in handling complex legal disputes. Taking the next step in his career, Chris transitioned to his current position in June 2023, where his expertise continues to positively impact the organisation and its clients. Beyond his legal pursuits, Chris embraced a unique opportunity to gain international experience by undertaking a summer internship in the United States Congress, Washington, DC, where he worked for a member of the House of Representatives.
Outside of work, Chris loves visiting new places allows him to explore different cultures and experiences, broadening his horizons.
Ella D'Alton LLB
Ella D'Alton is currently in her final seat at Barrett and Co Solicitors, where she divides her time between Contentious Probate and Litigation. In this capacity, she provides valuable support to Hilary Buckle, Chris Miller, and Justin Sadler.
Having commenced her journey at Barrett and Co in September 2019 as a Legal Assistant, Ella's dedication and growth within the firm were swiftly recognised. She ascended to the role of Paralegal in 2021 and subsequently embarked on her current path as a Trainee Solicitor in January of the same year.
Outside of her professional commitments, Ella finds joy in spending quality time with her family and friends. Her passion for exploration and travel is evident, with Spain holding a special place in her heart as a favourite destination. In addition to her legal pursuits, Ella is an enthusiastic football player, having actively participated in the sport for a significant portion of her life.
Ellie White-Andrews
Ellie qualified as a Family Lawyer at Barrett and Co in 2019 before leaving the firm in 2021. After a short time away, she rejoined the business to become a Private Client Solicitor in 2022.
Ellie's main role is in drafting Wills and Lasting Powers of Attorney. She also has experience in dealing with probate matters, including completing inheritance tax forms, collating date of death values, applying for probate and preparing estate accounts.
Outside of the office, Ellie is a keen dancer and enjoys ballroom and Latin dancing. From September each year, Ellie is an avid watcher of Strictly Come Dancing. Ellie also enjoys meeting up with friends and family whenever she's able to do so.
Fatima Bajwa LLB
Fatima joined Barrett and Co solicitors as a Legal Support Assistant in 2019 and then progressed as a Trainee Solicitor in 2021. Following the completion of her Training Contract, Fatima qualified as a Solicitor in May 2023.
Fatima is a Residential Conveyancing Solicitor at Barrett and Co. She facilitates all kinds of property transactions, including sales, purchases, transfer of equity and / or remortgage matters.
Beyond her professional pursuits, Fatima finds enjoyment in exploring museums and exhibitions, fuelled by her keen interest in history and art. She derives pleasure from immersing herself in novels and cherishes quality time spent with her family and friends.
Hilary Buckle LLB, TEP
Hilary is an esteemed Private Client Solicitor with an impressive background and extensive experience in non-contentious and contentious matters. On the non-contentious side, Hilary adeptly handles estate administration, providing insightful advice on clients' affairs, and skilfully drafting and administering trusts, wills, and powers of attorney.
She obtained her law degree from University College London before qualifying as a solicitor in 1982 following training with Stephenson Harwood. Since then, Hilary has dedicated her career to Private Client law, amassing extensive experience in a wide range of matters.
Outside of work, Hilary embraces a diverse range of interests. As an accomplished church organist, she finds joy in music. She maintains a balanced and active lifestyle through activities such as swimming and Zumba. Additionally, Hilary cherishes spending quality time with her family, indulging in reading, cooking, gardening, and exploring new destinations through her travels.
Justin Sadler LLB
Head of Dispute Resolution
Justin is a seasoned solicitor with expertise in Contentious Probate, General dispute resolution, and Employment Law. He holds the position of Branch Manager for the Reading office at Barrett and Co.
Beyond his legal endeavours, Justin enjoys open-water swimming, supporting his two teenage daughters, indulging in reading, and engaging in board games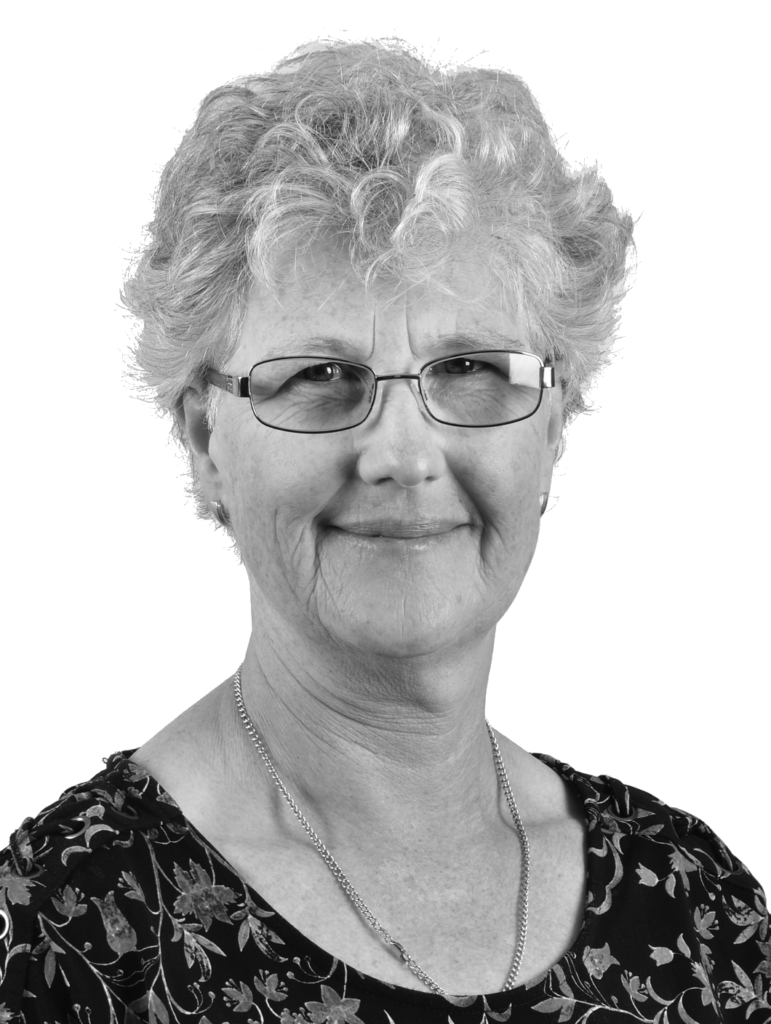 Megan Aedy
Legal Cashier & Administration Support
Megan serves as the legal cashier at Barrett and Co, responsible for managing the day-to-day accounts. Beyond her role as the legal cashier, Megan takes on the critical position of Administration Support, concurrently serving as the DPS Case Management Supervisor. In this capacity, she adeptly handles various tasks, including the creation and updating of precedents.
With an impressive tenure of 21+ years, Megan's journey with the firm began as a secretary in the Private Client Team. Over the years, she has accumulated a wealth of historical knowledge pertaining to clients, files, and firm practices, making her an invaluable asset to the organisation. Her extensive experience and expertise contribute significantly to the seamless functioning of the firm.
Outside of work, Megan enjoys staying active by cycling and walking, with a particular fondness for the beautiful landscapes of the Lake District and Wales.
Quimby Amponsah BSc
Office and IT Coordinator
Quimby is a versatile and valuable member of the Barrett and Co team, serving in various roles to ensure smooth operations within the company. With a keen eye for detail, Quimby plays a vital role in the accounts department, meticulously analysing financial data on spreadsheets and effectively communicating the relevant information to the team.
Quimby joined after graduating from Birmingham City University in 2018, where she completed a degree in Business Information Technology. Prior to securing her first role after graduation, Quimby had the opportunity to gain valuable experience through administration positions.
Outside of work, Quimby enjoys socialising with family and friends, with dinners, games, and cinema outings. In her leisure time, Quimby enjoys playing the piano.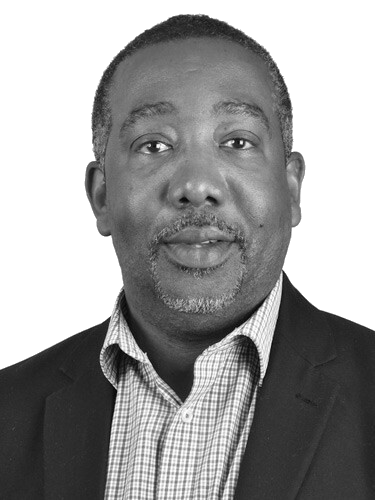 Richard Ince LLB
Head of Residential Conveyancing
Richard manages and supervises the residential conveyancing department where he oversees a team consisting of a solicitor and two paralegals. His primary responsibility is to ensure the smooth functioning of the department, guiding the solicitor and paralegals to progress property transactions from file opening to exchange, completion, registration, and post-registration.
Richard is a qualified solicitor with experience dating back to 2005 when he started his career in various firms across London and the southeast. He has specialised in residential conveyancing since qualifying. He joined in March 2017 as a Solicitor, and he swiftly rose through the ranks, being promoted to Senior Associate in 2020 and Head of Department in 2021.
Beyond the legal realm, he nurtures interests in travelling, running, aviation, politics, and general science.
Sarah Newman
Sarah is a highly skilled Private Client Solicitor, specialising in the drafting of Wills and Lasting Powers of Attorney. With an extensive background in dealing with probate files, obtaining date-of-death values for assets, obtaining probate, preparing Estate Accounts, and disbursing payments to beneficiaries, she brings a wealth of experience to her role.
Having qualified as a solicitor in 1998, Sarah briefly took a break in 2003 to pursue a Masters and managed a public library during that time. However, her passion for law led her back to the legal profession in February 2022, where she joined the Private Client Department.
Sarah enjoys spending quality time socialising with her family and friends. She maintains an active lifestyle, engaging in activities such as jogging, walking, and kayaking during warmer weather.
Sarina Saini LLB
Sarina is a Trainee Solicitor where she works alongside the senior solicitors and contributes to files and work. Sarina is currently in her first seat in the Private Client Department where she attends client meetings, drafts Wills and LPA's, assists with the administration of probate, communicates with clients and ensures great service.
Sarina has great experience working in the legal sector having started her career here in 2021 progressing from Legal Assistant to Paralegal to Senior Paralegal. She achieved her Training Contract with us in May 2023 and is very excited in her current role as Trainee Solicitor.
Outside of work, Sarina enjoys spending time with family and friends, cooking and keeping fit by playing tennis and doing yoga. She also loves travelling and discovering new places, Thailand and Cape Verde being some of her favourite destinations to have travelled to.
Zoe Bowers LLB
Zoe's decision to join Barrett and Co stemmed from its welcoming and familial environment. Relocating to Reading, she sought a workplace that provided both enjoyment and professional growth, and her experience at the firm confirmed her expectations.
Zoe is an indispensable member of Barrett and Co Solicitors who consistently goes above and beyond to offer invaluable support to her team. From the drafting of Wills and Lasting Powers of Attorney to managing new inquiries and existing client interactions, Zoe undertakes a diverse range of tasks, all aimed at streamlining the workflow for the firm's solicitors.
Zoe's personal attributes shine through her friendly demeanour, proactive approach, and unwavering enthusiasm. Beyond her legal pursuits, she is an active member of the Reading Ladies women's Rugby team, an avid reader, and a passionate traveller. Having explored Asia, Zoe's sights are now set on conquering Europe in her future travels.
Zubair Bashir LLB
Zubair embarked on his journey with Barrett & Co Solicitors in November 2022, assuming the role of a paralegal within the Residential Department. This step followed his graduation from the University of Reading in July 2022, where he earned his degree. Swiftly transitioning to the Private Client department in May 2023, Zubair's steadfast commitment to delivering excellence has been a constant hallmark of his tenure.
As a key member of the Private Client team, Zubair is often the first point of contact for clients embarking on their legal journey. With a keen eye for detail and a commitment to client satisfaction, Zubair plays a vital role in ensuring a seamless experience for clients seeking assistance with Wills, Lasting Powers of Attorney (LPAs), and probate administration.
Outside of his professional pursuits, Zubair is a devoted sports enthusiast, with particular interests in Golf and Football. His excellent hand-eye coordination extends his competence to sports like Badminton, Cricket, and Tennis.